What Small Businesses Should Consider Before Buying Insurance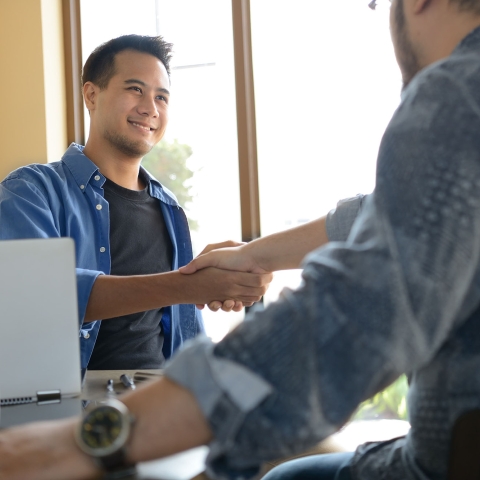 Here Are 5 Tips to Help You Get Started
Purchasing insurance for your small business is a critical step in protecting your assets and mitigating risks. When it comes to buying insurance for your business, there are several considerations to take into account:
1. It's essential to have a clear understanding of your business and the unique risks it faces, such as property damage, liability, employee injuries, cyber-attacks, and more. Additionally, you should also be aware of any legal and regulatory requirements specific to your industry or state, as these may dictate certain types of coverage that are mandatory.
2. It is highly recommended to work with a local insurance agency that has a deep understanding of your business needs and the community you both serve. An experienced independent insurance agent can provide invaluable guidance throughout the process, helping you understand your options and tailor policies to meet your specific requirements. They have access to a wide range of insurance carriers, so they can help you choose a reputable provider known for their excellent customer service and prompt claims handling.
3. While price is an important consideration, it should not be the sole determining factor when selecting insurance. It is crucial to focus on the coverage offered by a policy rather than just the price tag. Opting for the cheapest option may leave you vulnerable during claim time if you don't have adequate coverage. Therefore, make sure to carefully review policy exclusions to understand what incidents are not covered. If there is a specific risk that is particularly important to your business, discuss it with your insurance provider to explore your options.
4. Look for insurance policies that can be tailored to your business's specific needs. Cookie-cutter policies might not provide sufficient coverage for unique risks. Consider coverages that aren't necessarily included in a basic policy but may provide that extra coverage you need for your business, such as:
Professional Liability (Errors and Omissions) Insurance: Crucial for service-based businesses, it covers claims of negligence or mistakes that result in financial harm to clients.
Business Interruption Insurance: Provides coverage for lost income and ongoing expenses if your business is unable to operate due to a covered event.
Cyber Liability Insurance: Protects against data breaches and cyberattacks, covering costs related to data recovery, legal fees, and customer notification.
Directors and Officers (D&O) Insurance: Covers legal expenses if company directors or officers are sued for actions taken in their roles.
5. It's important to remember that as your business evolves, your insurance needs might change. Regularly review your policies and update coverage as necessary to ensure your business is adequately protected.
Keep in mind that insurance for your small business is not just a smart financial move, but a crucial measure to protect your assets and minimize risks. Don't leave the fate of your business to luck – work with a local independent agent to find the insurance coverages your business needs.