Tips for Protecting Your Pipes During Freezing Temps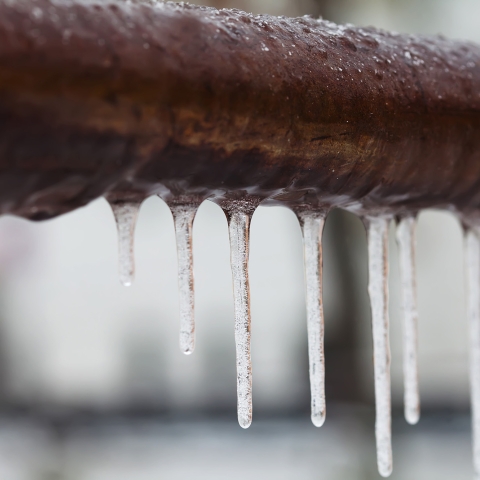 Don't use a torch to thaw out frozen plumbing
If you haven't already tackled the list below, be sure to follow these tips when the temps begin to freeze:
Keep a small trickle of hot and cold water going, especially on faucets located on or near an exterior wall.
 
Keep your thermostat set at a constant temperature. Don't decrease it during the night.
 
Open cabinet doors to allow heat into the area of any uninsulated pipes.
If your pipes do freeze:
Turn off water at the main shut off and leave the faucets open.
 
Call a plumber.
 
You can try to use hot towels, electrical heating tape, or a hair dryer to thaw out a frozen pipe, but don't use an electrical device around standing water.
 
Don't use a torch to thaw out frozen plumbing. A water loss is better than a fire loss.
 
If you do have a water leak, call a water mitigation company ASAP.
If you need to file a claim, visit our Claim Center.