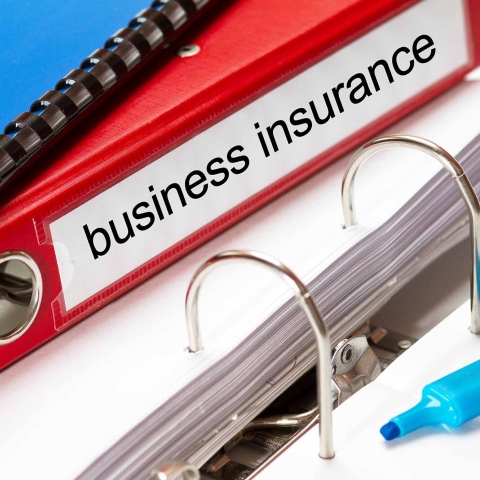 10 Essential Insurance Terms to Know
Understanding the ins and outs of business insurance can sometimes feel like deciphering code. Here are 10 essential insurance terms that small business owners should be familiar with:
BOP: Business Owners Policy
This policy makes sense for small to mid-size businesses with few employees, small commercial space, and relatively low risks. Think of the types of businesses you see on Main Street USA, from the local hardware store to an antique shop, beauty salon, restaurant, and the local hotel. 
CPP: Commercial Package Policy
With a CPP, you pick and choose what you need and customize the coverages, wording, and terms to fit your needs. The CPP can come with liability insurance to protect your business against lawsuits if someone is injured at your business or while using your product. You can also get property insurance to cover damage to your building, equipment, and inventory. From there, you decide what other coverages to add to your protection. 
Business Income
This replaces lost earnings and covers extra expenses if your business has to close because of property damage, such as a fire, while repairs are being made.
Commercial Umbrella
As a business owner, you've protected your assets with General Liability Insurance and may even have a Commercial Auto policy. The amounts on your policies reflect what you need in case of an accident or injury to a third party.  Yet you can only buy up to a set amount of coverage with these policies. Often the amounts aren't enough to cover a catastrophic event. That's where Commercial Umbrella insurance comes in. This policy gives you the extra liability coverage you would need to cover a big loss.
Liability
This insurance can help protect your business against lawsuits if someone is injured at your business or while using your product. 
Inland Marine
"Inland marine" basically means anything that is transported over land or is used to transport goods over land. This type of insurance was originally created to cover the risks associated with shipping cargo by boat, but it has since expanded to cover a wide range of items that are transported over land.
Depreciation
Depreciation is the value an item loses over time based on its age and/or condition.
Actual Cash Value
Actual cash value is the cost of replacing or repairing damaged property less depreciation.
Replacement Cost
This is the cost to repair or replace the damaged property with new materials of like kind and quality. If you have replacement cost and suffer a loss, the initial payment you receive may be for actual cash value. You may be able to recoup the depreciation if you make your claim within 180 days of the date of loss and send documentation that repairs have been completed or it has been replaced.
Deductible
In an insurance policy, the deductible is the amount of expenses that must be paid out of pocket before an insurer will pay any expenses.
Whether you're a seasoned business owner or just starting out, we have an experienced local independent insurance agent who can match you with the right-sized policy for your business. Find an agent near you today.