Auto Insurance
The right coverage, at the right price. We'll be by your side, wherever the road takes you. 
Only available in Indiana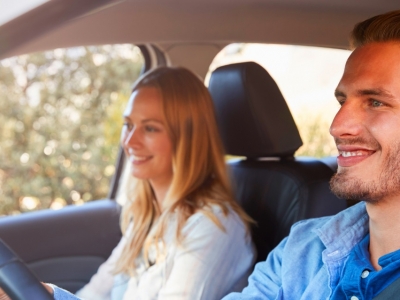 "Even though the last thing anyone wants to have to do is file a claim, the representatives were very helpful and professional, and helped get everything taken care of quickly and smoothly."
Customized Coverage Just for You
Liability

If you or a member of your family are legally liable for causing bodily injury to another person, liability coverage takes care of the cost. Liability coverage also takes care of damage you do to other people's property as a result of an auto accident.

Collision

This one is pretty simple. If you collide with something and damage your car, collision coverage pays for damage to your ride.

Comprehensive

Covers damage to your vehicle from pretty much anything that's not a collision. Think: hail, flood, or the handiwork of vandals.

Med Pay

Even though you and your family likely have health insurance, med pay can take care of your medical bills if you are injured in an auto accident.

Uninsured or Underinsured Motorists

Not everyone buys auto insurance, and even if they do, sometimes it's not enough. Uninsured and underinsured motorist coverage pays for your medical costs and damaged vehicle when you get tagged by a driver with no insurance or too little insurance.

Rental

Most of life's errands become impossible if you get stuck without a ride if your car ends up in the shop as a result of an accident. Ask your agent for options that can provide the money you need to get a rental car while yours is being repaired.

Gap Insurance

Don't be upside down on your lease or loan obligations in case your vehicle is a total loss. You can tailor your policy to help cover the gap between what your vehicle may be worth after an accident and what you owe the bank or leasing company.

New Car Replacement

We know you love your car. If your current or previous model year car is totaled, we'll replace it.

Roadside Assistance

Locked out or broken down on the side of the road? Rest easy because we can provide options to reimburse you should you need to call a locksmith or a tow truck. We can even help you pay for meals, transportation, or lodging if your car is damaged while enjoying your family vacation.
"Whenever you have an accident, you just never know how your insurance company is going to handle it. We were very pleased to see that our claim was handled very positively and professionally. Both our claims person and adjuster were very professional and up-front with how the process would work. Now if you could just do something about the deer! :)"
Discounts
Home and Auto Bundle

Bundle your home and auto insurance

Insure both your home and auto with Indiana Farmers Insurance and get a discount on both. Now that's smart!

Multi-Car

Insure multiple vehicles and save

Own more than one vehicle? Put them all on a single policy and save.

Safe Driver

It pays to be a safe driver

Be careful out there! Don't speed, don't text and drive, be a responsible driver and we'll reward you with a discounted premium.

Good Student

Good grades mean lower rates for students

We offer a 'good student' discount for drivers at least 16 years old, with a "B" average or better. To receive the discount, please provide a copy of your student's report card to your local agent.

Payment-Based

Choose the right pay plan for the best rate

We offer a variety of payment plans, some of which may qualify you for a discounted rate. Chat with your agent to find the best plan for you.
Find an agent for a quote
Frequently Asked Questions
Where can I access a copy of my ID card?

You can access your ID cards through your online account. If you haven't registered for an account before, you'll need your policy number to complete the registration.

How can I add or remove a vehicle from my policy?

You can add or remove a vehicle from your policy in the My Account section of our website. Your local agent can also add or remove a vehicle. You can find your agent's contact information on your Declaration page, or you can search for your agent on our website.

I need to add/remove a driver from my policy. How can I do this?

You can add or remove a driver from your policy in the My Account section of our website. Your local agent can also add or remove a driver. You can find your agent's contact information on your Declaration page, or you can search for your agent on our website.

What should I do if I have an accident or loss?

Immediately report accidents to the proper authorities.

Call for medical attention, if necessary.

Obey laws and cooperate with the police, but do not discuss the accident/loss with anyone else.

Write down information from the people involved the accident/loss (names, addresses, license numbers, contact information, witness names, contact information, and other party's insurance information. Please note: in some areas police officers may restrict contact between the parties.)

What should I expect when I have an auto claim?

Alright, something's happened. Don't worry, we're here to help. Check out this step-by-step guide on what you should do and what to expect from us when you have an auto claim.

What determines if a vehicle is totaled?

A vehicle may be totaled if the cost to repair is more than the value of the vehicle. Also some states may require insurance companies to total a vehicle if the damage exceeds a certain percentage of the vehicle value.

What is a deductible?

In an insurance policy, the deductible is the amount of expenses that must be paid out of pocket before an insurer will pay any expenses. In most circumstances we subtract the deductible from your initial settlement payment and then you pay your deductible to the contractor, auto dealership, mechanic, body shop, etc.
Insurance products are subject to terms, conditions and exclusions not described on this Website. The information on this Website concerning insurance policies and other products is intended to give you an overview of the policies and products offered by Indiana Farmers Insurance. None of the information—including any policy or product description—constitutes an insurance policy. The policy contains the specific details of the coverages, terms, conditions and exclusions. Coverages and their availability may vary by state.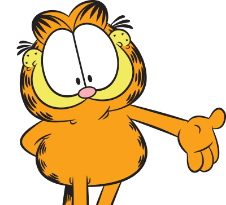 Find an agent for a quote