Seven Tips to Help Promote Your Business on Small Business Saturday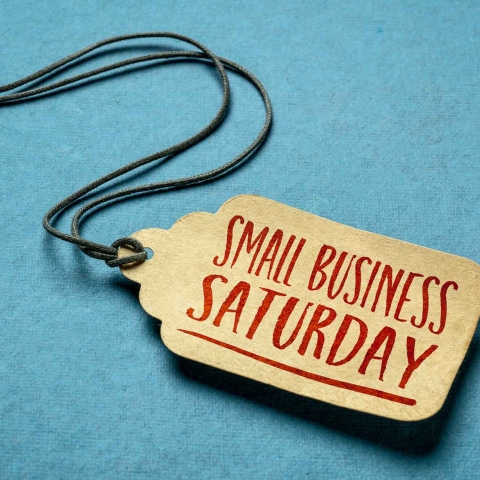 Make the Most Out of This Special Day
Small Business Saturday is an important opportunity for small business owners to not only attract new customers but also boost sales and create a lasting impression.
Here are seven tips that can help you make the most out of this special day:
Plan Ahead
Start by creating a well-thought-out strategy for Small Business Saturday. Identify your target audience, set goals, and brainstorm creative ways to engage with your customers.
Showcase Your Unique Offerings
One of the advantages of small businesses is their ability to provide personalized and unique products or services. Highlight what makes your business stand out and emphasize the value you bring to your customers.
Leverage Social Media
Use the power of social media platforms to reach a wider audience. Create enticing posts, share special offers or discounts, and encourage your customers to share their experiences with your business.
Collaborate with Other Local Businesses
Strengthen your community by collaborating with fellow small businesses. Consider partnering up for special promotions or hosting joint events to attract more customers and create a buzz around Small Business Saturday.
Offer Exclusive Deals and Discounts
Small Business Saturday is the perfect opportunity to reward your loyal customers and attract new ones. Create exclusive deals or discounts that are only available on this day to encourage customers to choose your business over larger retailers.
Provide Exceptional Customer Service
Going above and beyond can make a significant difference in building lasting relationships. Train your staff to provide personalized experiences, go the extra mile, and make every customer feel valued and appreciated.
Share Your Story
Connect with your customers on a deeper level by sharing the story behind your business. People love to support businesses with a meaningful backstory, so don't be afraid to share your journey and the passion that drives your entrepreneurial spirit.
The ultimate goal is to create a warm and positive atmosphere for your customers. Building genuine relationships and making them feel valued will not only encourage them to return beyond just Small Business Saturday but also become loyal customers who will continue to support and advocate for your business.
If you're shopping local for Small Business Saturday, be sure to also consider shopping local for your insurance. We partner with the best local independent agent experts to help you find the best insurance solutions tailored specifically for your needs.