Tips for Preparing a Home Inventory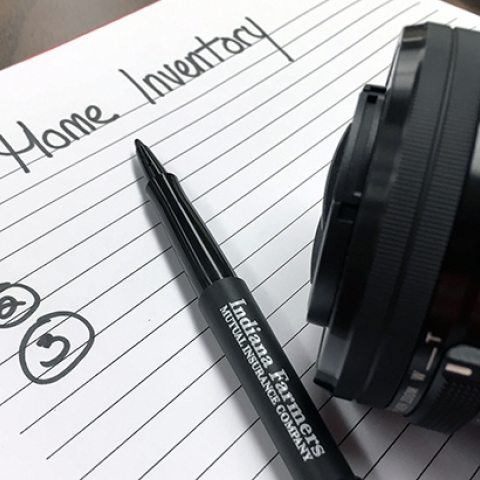 Documenting your belongings can save you time and worry later, and ensure proper reimbursement for all of your losses.
The most effective inventory combines a detailed written list with one of the following:
Video recording with audio narration
Photographs of valuable or unique items
Audio recording with photographs of valuable or unique items
No matter which method you choose, make sure to approach this project systematically so you don't miss anything. Keep a copy of your completed inventory off premises in a safety deposit box or with a relative or friend.

Your inventory should include the following information:
Number of items
Description of items
Year purchased
Cost new
Estimated current value
Some tips in completing a home inventory:
Begin in one room and cover its contents thoroughly before moving on.
Remember to include your hallways, attic, basement, garage, porch, patio, and garden.
Open closets and drawers.
Group like-items together when possible, i.e. clothing can be grouped by category, quantity, and overall cost. Note anything of special value.
Record serial numbers of major appliances and electronic equipment.
Attach sales receipts/appraisals to the inventory list.
Photocopy important documents and attach them to the inventory list. Keep originals in a safety deposit box.
Photograph valuable items against a plain background, next to a ruler. Turn items over to show any hallmark, manufacturer, or pattern information.
Keep your inventory list updated by documenting any new items acquired.
Collections/specialty items, such as jewelry and art, should be professionally appraised to establish their value. Attach appraisals to the inventory list.
Have questions about home insurance? Speak to your local agent today to learn more!