Safety Tips Before Your Vacation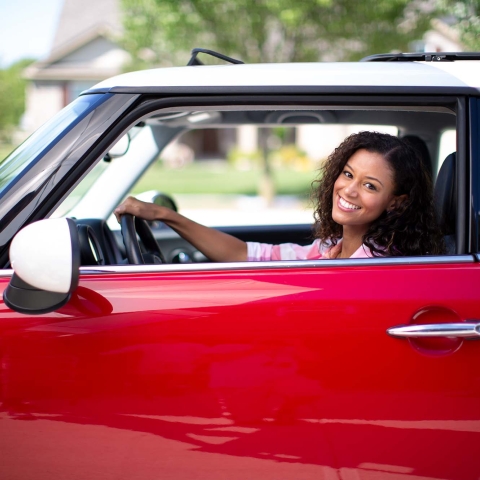 What to Do Before You Take a Vacation
Planning a vacation? You have a lot to look forward to, but when you are planning for the fun, keep in mind how you can avoid trouble on your vacation. Here are some safety tips to keep in mind before you travel.
The best trips start at home
Travel safety starts before you even leave the home. Take a few easy steps to help make sure you don't have to worry about unexpected problems or intrusions while you are away.
1. Before leaving, consider having your mail and newspapers held so they won't fill your mailbox while you are gone.
2. Make sure your windows and doors are locked and secure. Watch your garage door completely close before exiting your driveway.
3. Don't leave a spare key by your front door. Most hiding spaces are very obvious - under the door mat or flowerpot, in that fake-looking rock or above the door.
4. Make sure your house looks "normal" while you're away:
If you usually park a car in the driveway, make sure one is still there when you leave.

If you leave certain lights on at night, make sure those same lights are left on while you're away.

Have someone check on your house.

Set out the trash for your normal garbage pick-up if possible.

Don't leave electronics plugged in.
5. Always let someone know how to contact you in case something happens at your home.
Before taking a road trip
According to People, "More than three-quarters (76%) <of Americans> said they would actually choose driving over flying if they knew the drive would be enjoyable." Help make sure your drive is enjoyable with a little preparation:
Make sure your vehicle is in good working order and check it carefully. Go for a tune-up. Have your tires, battery, belts, fluids, and A/C checked by a mechanic.

Make sure you have a copy of your auto insurance card in your vehicle.

Have an emergency plan in place in case you have vehicle trouble. Make sure you have extra oil, a functional jack, a good spare, and know how to use them. Emergency road flares and snacks are also good to have. Pack walking shoes in case your breakdown happens off the beaten path.

Pack road games for the kids and patience... pack LOTS of patience.
Many people rent a different car for a road trip. If you're considering that, and wondering if you need the insurance car rental companies offer, check with your agent as your own car's insurance policy may cover rental vehicles.
Make the most of your money
Protect yourself and your finances by taking what you need – nothing more and definitely nothing less:
Lighten your wallet. Only carry the card(s) you plan to use. Leave the rest at home.

Don't forget to bring your insurance cards and your photo ID.

Make copies of your ID and passport in case either is lost or stolen. Bring one copy with you and store it away from your original and leave the other with a friend.

Make sure you have a list of all your credit/debit card numbers and their customer service numbers before leaving just in case you need to report them as lost or stolen.

Don't list your address on the outside of your luggage. Only put your name and phone number.
Plus strongly consider alerting your bank that you will be traveling and where. Otherwise, an unusual spending pattern from an out-of-state or out-of-country location may get a "hold" placed on your credit card. Those can normally be removed quickly but only if the bank can find you to alert you of the hold being placed.
Fail to plan your trip and you may be planning to fail…
Make a list of items you need to take and check them off before you leave home. Some common things to consider include:
Pack as lightly as possible. Lots of heavy, cumbersome bags will slow you down and make you a more vulnerable target for theft.

Remember your chargers. New cars don't have DC chargers and older cars don't have USB ports. Hotels may or may not have chargers available. Be prepared by bringing your own chargers.

Pack a first aid kit. Bumps and scrapes are to be expected, especially with kids.

If going to the beach with kids for a week and the weather forecast shows rain for several days, make sure you take plenty of games and movies.

Make sure to keep all prescription medications organized with labels. You may also need the prescription bottle if you're flying or traveling internationally.
Finally, don't forget to pack sunscreen. You don't want a sunburn on day one of your sunny vacation to ruin the rest of your trip.
Take time to learn about your travel destination
Do your research. Consider the area you are visiting and familiarize yourself with it before you arrive. Save emergency numbers for local services in your phone ahead of time.
If traveling out of the country, make sure you know where the U.S. Embassy is in the country you are traveling to in case you need to make a trip for a lost passport.

If you are traveling out of the country, you might want to register with STEP which allows you to let the U.S. Embassy know you are in that area: 

Get valuable information about the safety conditions of the destination country.

Helps the U.S. Embassy contact you in an emergency, whether natural disaster, civil unrest, or a family emergency.

Helps family and friends contact you in an emergency.

You can find the enrollment link to STEP on the following site along with other helpful information: https://travel.state.gov/content/passports/en/go.html
And… don't tell the world via social media that you will be out of town. Enjoy your time away, and then share photos once you're back at home.
Source: People