Protecting Your Identity Online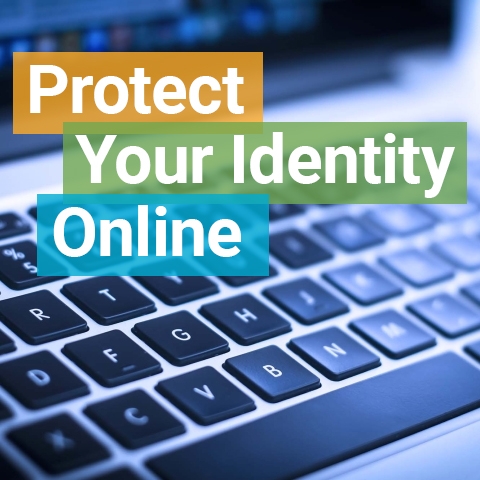 Is Your Password Strong Enough?
Thanks to the convenience of the Internet, we're all spending more time online. Unfortunately, so are criminals. Here are some tips to help you protect your identity online.
Choose strong passwords. A strong password contains eight characters or more, including a combination of letters, numbers, and symbols. Select passwords that are not related to your log-in name, personal history, or are easily found in the dictionary. Don't reuse the same password across multiple accounts. You can even change passwords from time to time to ensure online safety.
 
Recognize phony or suspicious email messages. Email scams, known as phishing, are attempts to steal your passwords and identity. Check the sender's email address carefully. Oftentimes, the domain name will be slightly off with strange extensions or lots of numbers. Other tell-tale signs of a phony email message are poor grammar, typos, odd phrasings, and urgent calls to action such as "act quickly" or "update your security."
 
If it seems too good to be true, it probably is. Be wary of unbelievable online or email offers. If they don't sound legitimate, they probably aren't. Never respond to emails that ask for personal information, such as your bank account, credit card number, etc.
 
Review your bank and credit card statements regularly. If you see strange purchases on your credit card statements, or if your bank contacts you about them, be diligent and act quickly. Early detection can lessen the impact of identity theft or fraud.
 
Make sure websites are secure. Before you exchange funds or provide personal information online, check to make sure the website is secure. Any URL that begins with "https" instead of "http" is secured using an SSL certificate. This means data is securely passed from your browser to the website's server.
 
Don't click on pop-up ads. Many times, these don't take you to a website but instead install malicious software that can be used to spy on you or steal your passwords.
 
Set up multi-factor authentication as often as possible. Multi-factor authentication sounds complicated, but it's really just a process to confirm you are you. Just like logging into your account, the first step is giving your password or passphrase. The second step is to provide an extra way of proving that you're you, like entering a PIN code, texting/emailing a code, or accessing an authenticator app. This adds an extra layer of security to your account, making it much more difficult for attackers to gain access.
If you suspect your online accounts have been compromised, be sure to immediately change your passwords.
Indiana Farmers Insurance offers cyber coverage for homeowners and businesses. Contact your local independent agent to learn more.