The Importance of a Yearly Insurance Update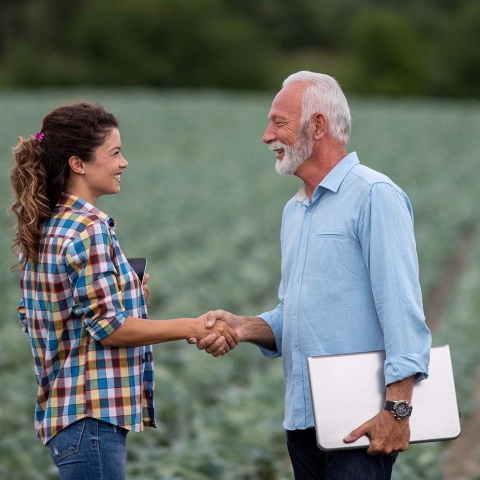 Changes on Your Farm? Don't Forget to Tell Your Insurance Agent
The only consistent thing in the life of a farmer and a farming family is change, so it is especially important to check in with your local independent insurance agent each year. After all, you don't want to run the risk of not having coverage where you need it or paying to cover an item you no longer own.
To help your check-in go as smoothly as possible, here are five questions to ask yourself ahead of time.
1

Have you purchased or sold equipment?
Catalog all equipment changes you've made over the past year, including any equipment you purchased or sold. Farm equipment can be very expensive.
2

Have you purchased or sold acreage that included structures?
On some types of farm policies, liability will only apply if the location is shown on the policy. Don't assume coverage exists.
3

Are there now employees on your farm?
Even if you have a part-time employee, let your agent know so they can make sure you have the coverage you need as an employer. Farmers need to protect themselves against liability exposures. Your insurance agent can also help you with state-specific rules for workers' compensation coverage.
4

Are you planning additions or renovations to your home or outbuildings?
If yes, you will want to let your agent know before they begin. The value of your home may change enough that coverage may no longer be enough to replace the home in the event of a total loss.
5

Have you made any changes to your livestock?
Values change during the year and having an accurate number of livestock is important.
These are just a small list of the changes that may occur from year to year on a farm policy. When there are changes in exposure, it is important to let your agent know so they can evaluate the existing policy and make sure that you are properly covered.
There are many additional coverages available, and your agent can walk you through those as well.
Farmers are extremely busy and often may not realize that the changes or evolution in the farm can impact the insurance coverage or coverage limits. It is extremely important to communicate with your agent regularly so they can help protect you and your farm that you have worked so hard for.