Farm Safety 101 Resources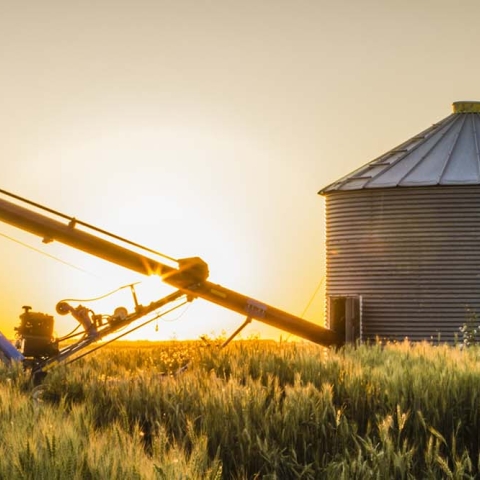 Working on a Farm? Here's What You Should Know
Farm safety is a top priority for agricultural operators in the United States and is always at the forefront of the minds of the insurance carrier as well.
Farm safety is unique and important
Even with all of the efforts to be safe, farm work is one of the most dangerous occupations in the United States. A unique feature of farming is that entire families are working on the same farm. On a farm that is unsafe, an entire family can be injured badly enough to lose both their business and livelihood.
A look at farm injuries
Farm injuries can range from sprains and strains to even death. Many accidents are caused by farm equipment, injury from animals, as well as grain bins and silos. Having the proper knowledge and tools needed for safety is imperative on a farm.
Every day around 100 workers on farms in the US are injured enough to miss workdays.

In 2016 the fatality rate of farm workers was 21.4/100,000 workers. Compare that to all other industries which is 3.6/100,000, and you get a sense of the danger of farming.
Farm safety standards
The good news is that OSHA - the Occupational Safety and Health Administration - has created an entire standard to farm safety. Their standard addresses rollover protection requirements for the implementation of rollover protective structures on tractors, as well as the test procedures and performance requirements for some of these structures.
Safety for agricultural equipment includes safety rules on storing, operating, and maintaining farming machinery, and general environmental controls which includes water, toilet facilities, and handwashing for employees working in fields.
Additional resources are available for farm safety
In addition to the OSHA standards, there is a lot of great hazard and control information offered on the OSHA website:
Each hazard is defined, and many great controls are suggested. For example, with grain bin and silo safety OSHA offers a wallet card that can be kept with any individual which is a reminder of rules to follow for safety around bins and silos.
Next steps
The well-being of our nation's farmers and agricultural workers is vital to the U.S. economy. Safety training gives farm families the awareness and information they need to reduce safety hazards and protect their families who often work on the farm, as safety training enables farmers to avoid serious and fatal accidents.
There are many resources available to anyone interested in learning about farm safety. Please visit usda.gov or osha.gov for more.
Sources: OSHA, USDA