Car Insurance Rates: What You Need to Know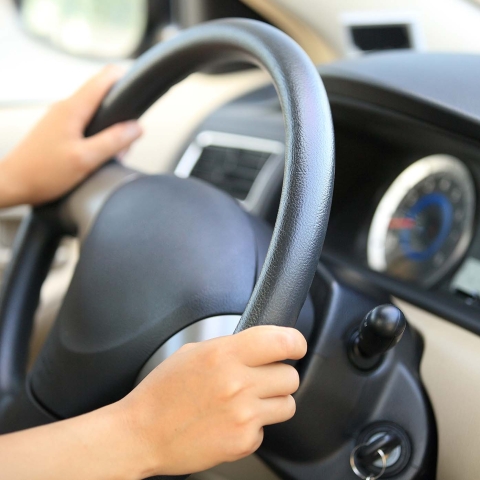 Why Is My Auto Insurance
Rate Increasing?
Inflation has risen over 9% in the last year, meaning we are spending 9% more than we were a year ago for the same goods and services. When everything costs more, insurance companies often have to raise rates. And right now, everything costs more.
Auto insurance rates are increasing in the Midwest and nationally
Labor shortages and supply chain issues have led to a lack of new vehicles and parts. New car costs have skyrocketed with high demand and low inventory levels. Additionally, we're seeing an increase in the amount of time it takes to repair vehicles. Not only does this drive up the cost of repairs, the increased time it takes to make those repairs means insureds are in rental cars longer which also contributes to the cost of a claim. All of this results in insurance companies paying more for claims.
There are more claims than ever
As people returned to activities outside their home in 2021, auto accidents increased. Maybe you haven't had a claim, but insurance is based on "sharing risk." So, when the total number of car accidents increases, insurance companies pay more in claims. This often leads to an increase in rates.
Other reasons your insurance may increase
In addition to the rising cost and frequency of claims, there are other factors that influence your insurance rate.
Protect your driving record –traffic violations and accidents play a part in determining your insurance premium, as does your credit-based insurance score (the vast majority of companies use this scoring)

The car you drive can influence how much you pay for insurance. Newer cars may cost more to insure because it is more expensive to repair or replace them if totaled. Older cars that lack safety features may cost more to insure as well.

If you've added a younger driver to your policy, it's likely to increase your premium
Indiana Farmers Insurance offers several discounts to help you save money:
Annual Pay Plan Discount:

Be sure to choose the annual pay plan to receive the largest discount

Defensive Driver Discount:

Teen drivers who complete an approved defensive driving course can also save money

Good Student Discount:

Student drivers can earn discounts by demonstrating at least B-average grades in school

Mature Driver Discount:

Adults 55 or over who complete the one of the approved courses receive savings

Lien-Free Discount

: There is a discount if the auto does not have a lienholder.

Home / Auto Discount or Multi-Line Discount

: Bundle and save. These discounts apply when you have more than one policy with Indiana Farmers Insurance
Consumers may want to be cautious of insuring their vehicles with a company that offers nothing more than "low cost insurance." Often the initial rate will go up after six months, and you may not have all the coverage you need. We suggest talking to an independent agent who can tailor your insurance to what you need and get the best rate possible. Find an Agent nearby to answer your questions or help you with a quote.
Published August 16, 2022